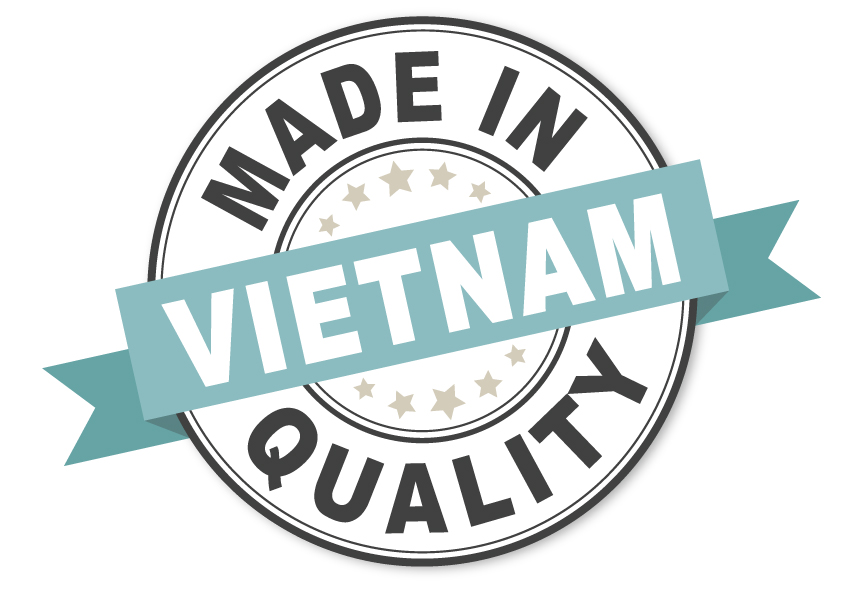 Screen Printing in Vietnam
Meet Paul. He is a printed t shirt maker in Ho Chi Minh City. I spoke with him in this video. His factory makes modern mens fashion using both knit and woven fabric. I can introduce you to Paul and one other printed t shirt maker in Ho Chi Minh City. Or
contact Paul directly via LinkedIn
. He is one of the best printed t shirt maker in Ho Chi Minh City.
My name is Chris. I have been working in the Vietnam Textile Industry since 2008. My expertise is
advising fashion start-ups
and sourcing printed t shirt makers. If you need help sourcing fabric then reach out to people like me or Paul. We know all the fabric manufacturers in Vietnam and we have relationships with factories in China, Taiwan and Korea.
Chris Walker
Ho Chi Minh City, Vietnam
VSource Co., Ltd.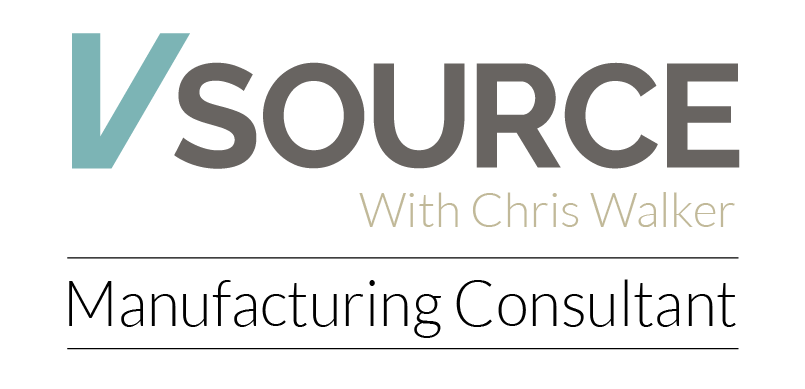 Paul and his team can source all types of knit and woven fabrics. Single jersey, fleece, poplin, soft shell, kaki you name it they can source it. They can buy basics locally and import state of the art fabric from Korea, Taiwan or China.

If you need fabric finishing like moisture wicking, they can do it.

They will dye your fabric to your exact chosen Pantone color. Fabric is not an issue for this printed t shirt maker in Ho Chi Minh City.
Un Available is a printed t shirt maker in Ho Chi Minh City that has three unique selling points. They employ western management systems to ensure quality control and maximize efficiency. They use quality inks from Japan for in-house screen-printing. They are the only printed t shirt maker in Ho Chi Minh city that has the ability to sew both knit and woven garments. They develop and source circular knit fabrics as well as woven fabrics.

Paul, the owner, loves fabric and would be happy to show you his swatches that his printed t shirt maker in Ho Chi Minh city uses.
Read -> Learn -> Then contact the factory.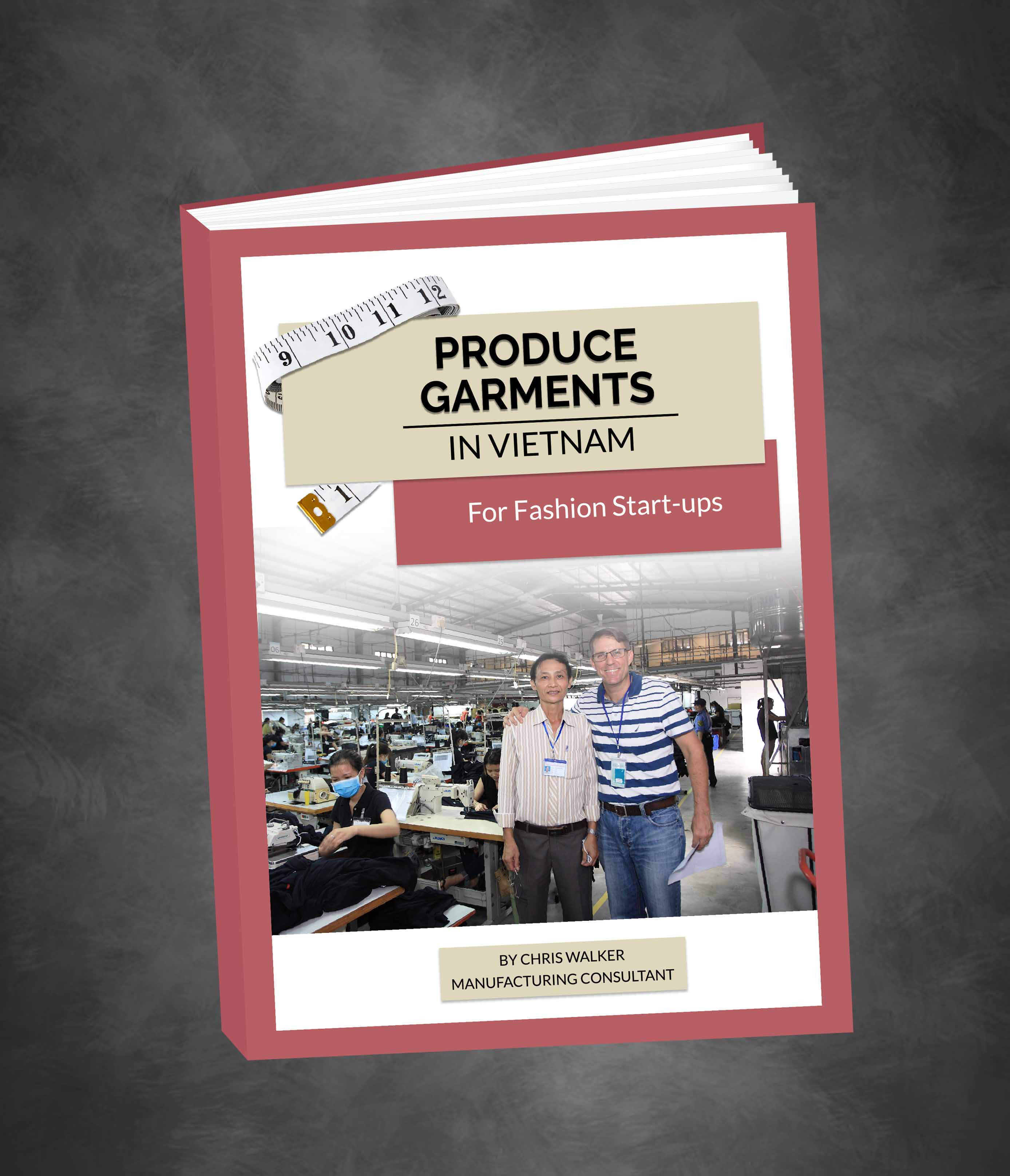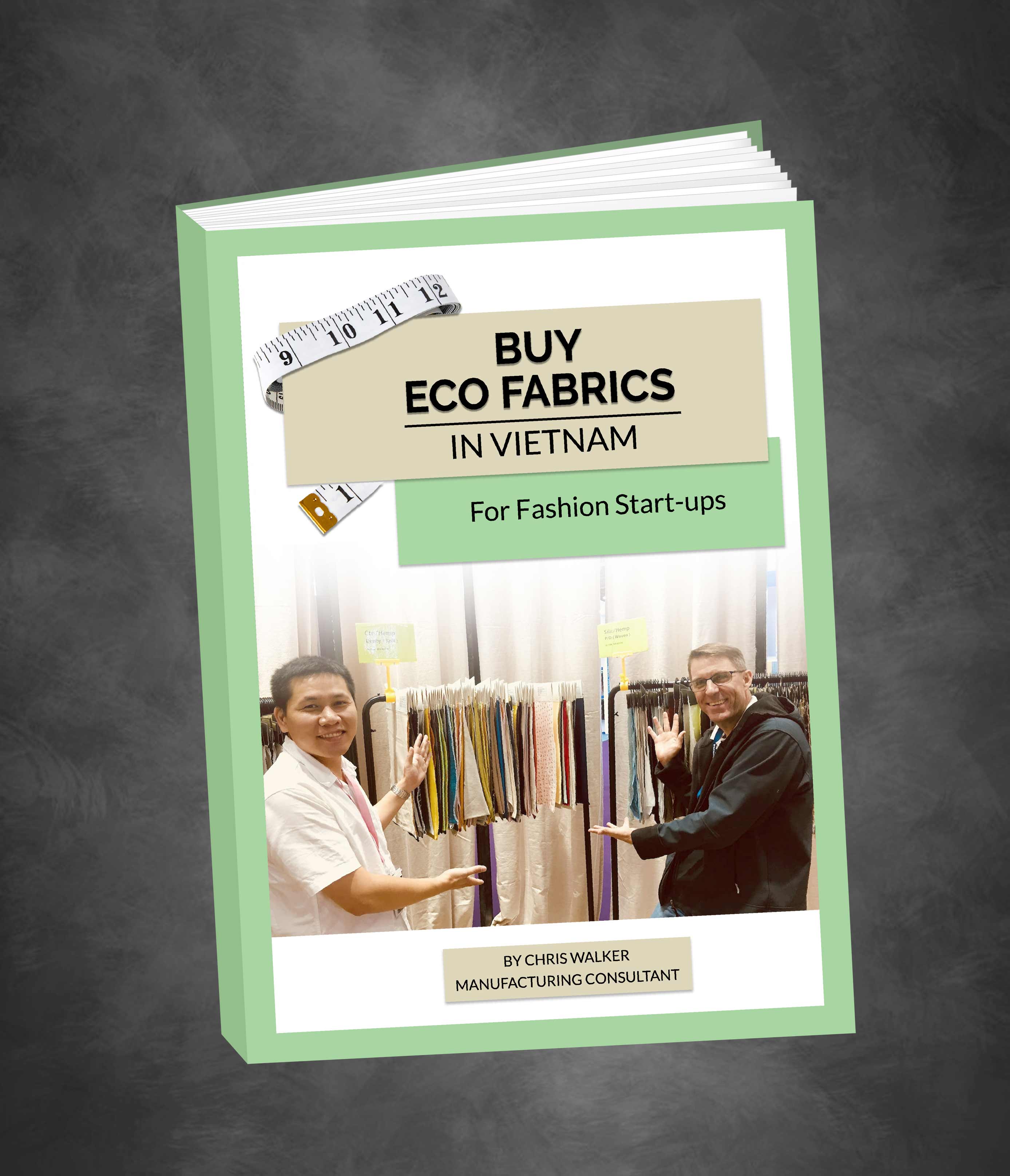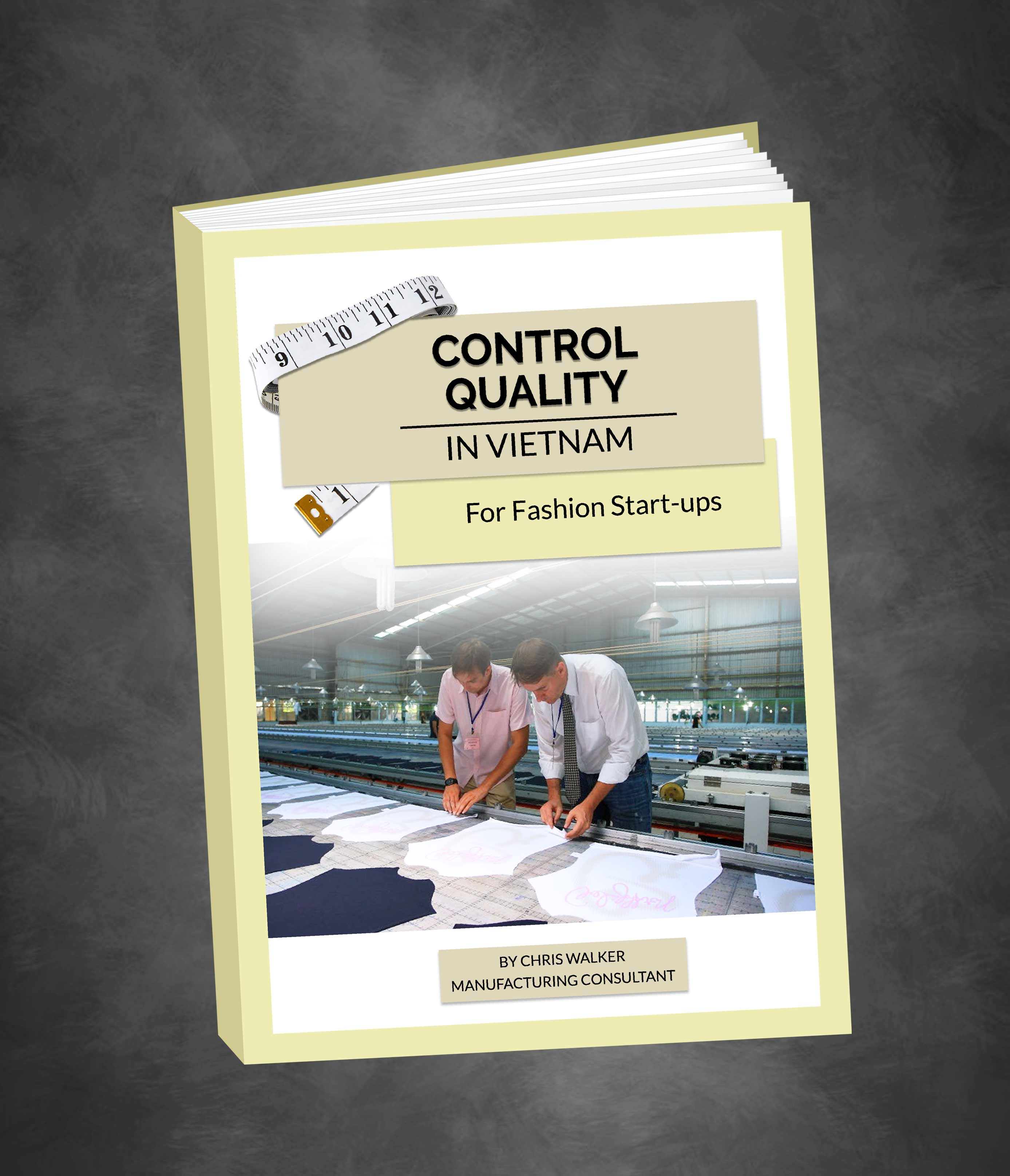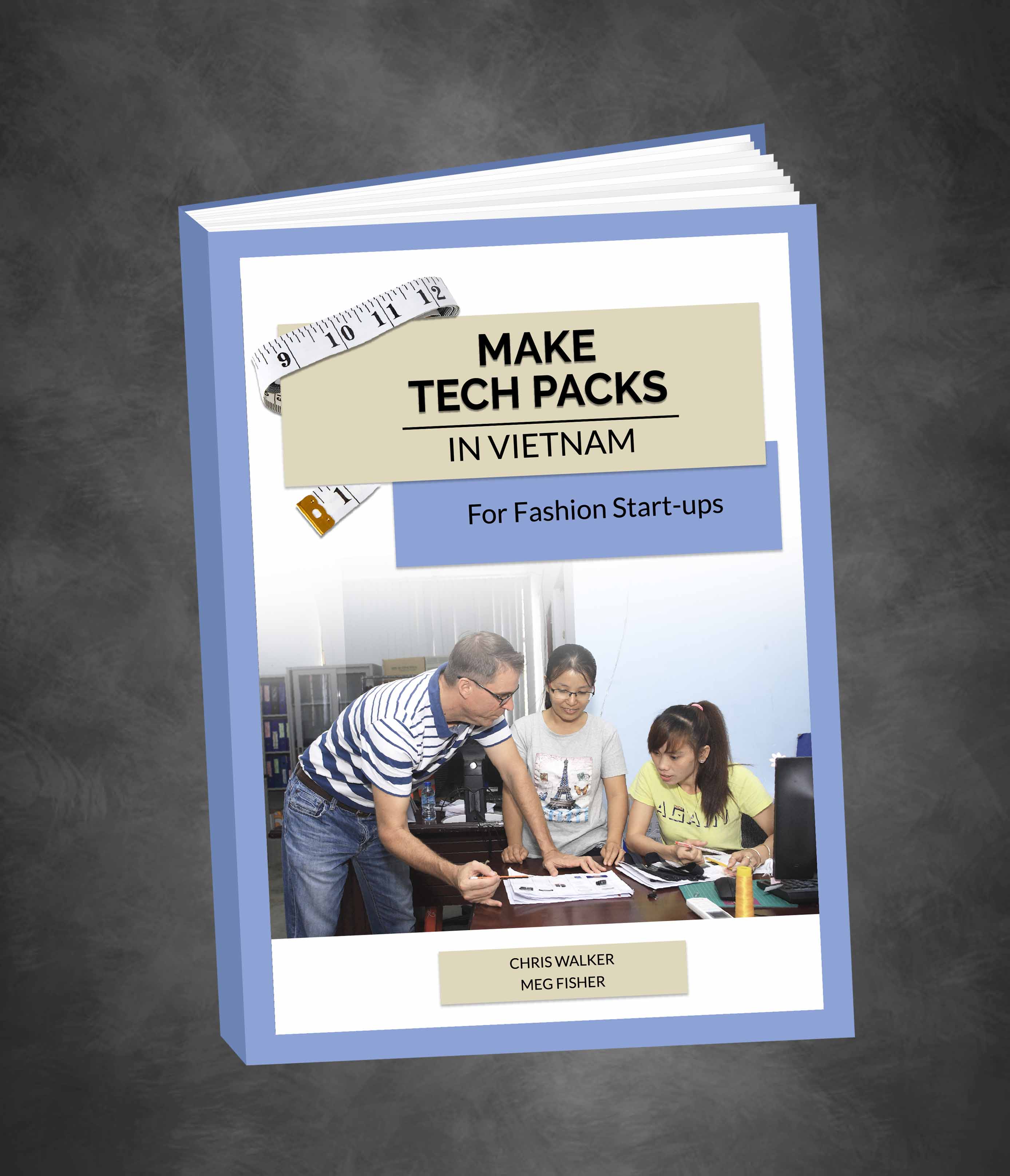 I wrote these books during my first few years
(@ 2008) working in the Vietnam garment industry. I write about basic knowledge and insider tips that I learned - to share with you.
If you are just starting out and need a jump start then I recommend you read my books before contacting factories.
For example, it is critical to know basic things like what is the difference between woven and knit fabric; what is different about viscose, rayon, tencel, modal and hemp; and what is the Acceptable Quality Level system?
There are 5 steps to make fabric. The first step of making fabric is buying the yarn. Second, is knitting. Third, is dyeing and finishing. The fourth step is checking. And the last step is relaxing the fabric. This process is managed in many different ways and there are too many variables to describe here. Either the factory buys the finished fabric or the factory manages each step in-house or using different sub contractors. If you are buying on FOB terms you don't have to get involved. It is the factory's responsibility. What you need to know, is that it takes at least two weeks to make fabric from scratch.

Fabric checking is important for you to understand and clarify with the factory. The last thing you want is faulty fabric. The first problem is that faulty fabric delays your production and the second problem is that it is hard to get replacement fabric or get your money back. A good factory has a four-point fabric checking system. As soon as your sewing factory informs you that the fabric arrived, ask them for the fabric checking report. Understanding fabric production is key to shortening garment manufacturing lead time. Here is a great blog post that goes into more detail about fabric checking calculations.
How about you?
Do you have your fabric already and just need CMT?
Are you shopping around for a cheaper source of fabric?
Pauls team is very versatile and will help you streamline your supply chain to keep the price where it needs to be. If you need help sourcing fabric in Vietnam I can assist you as well.
Contact me for more information.
Printed T Shirt Maker in Ho Chi Minh City
Un Available's Strengths
The owners of Un Available sewing factory are British and Australian. They are a t shirt maker in Ho Chi Minh City that employs basic western practices like listening to staff before making critical decisions. They have written policies and procedures that are followed and continuously updated. They promote from within. They hold all staff equally accountable and reward overachievers. They follow the Vietnamese laws and make sure staff are paid social insurances along with their base salaries. These are a few reasons why sewers like working at Un Available and well know brands like Supreme choose them as their preferred printed t shirt maker in Ho Chi Minh City.
Un Available knows the importance of using quality inks and choose Japanese inks. Japanese inks produce vibrant colors, have great colorfastness and don't fade after a few washes like cheaper inks do.
Un Available targets emerging fashion brands that have a wide range of garment styles in their collections. Un Available set up two groups of sewing lines. One group excels at knitted garments like tee's and hoodies while the other group of sewing lines has expertise in making woven garments like khaki pants, board shorts and button down shirts. This is rare in Vietnam and presents challenges like additional overhead, hiring multi-skilled technicians and storing a variety of machines that are not used daily. Being able to sew both knit and woven garments allows Un Available to be a one stop shop, printed t shirt maker in Ho Chi Minh city, for fashion brands that have both knit and woven fabric in their collections. Most factories are either knit or woven factories, not both. Knit fabric vs woven fabric handles differently when sewing and they require different machines. Also, most factories in Vietnam only offer CMPT whereas Un Available offers FOB which means full service from fabric to packing.
If you are a niche brand with over the top detail requirements then consider Un Available as your printed t shirt maker in Ho Chi Minh city. If your sales are breaking out and you need to go overseas fast, then consider Un Available's three unique selling points and contact me to introduce you to the boss. They are set up to support you with low MOQs, high quality, and trouble free production. Once they get the samples the way you want them you don't have to lose sleep during production. You can be sure your garments will show up on time in perfect condition.
My name is Chris and I promote a printed t shirt maker in Ho Chi Minh City called Un Available. I know others as well. They employ western management systems. They take quality control very seriously. And, they use the best inks from Japan. Below is more information about them and images of their factory and products. They are particularly good at the screen printing techniques listed below.
Need help finding a printed t shirt maker in Ho Chi Minh city?
• Consulting
• Factory introductions
• Factory visits
• Costing (getting a price quote)
• Design and merchandising
• Quality control
• Factory audits/assessment
• Hosting (renting a desk in our office)
• Staff recruiting
• eBooks about overseas manufacturers
Melange (heather grey) long tee made by Un Available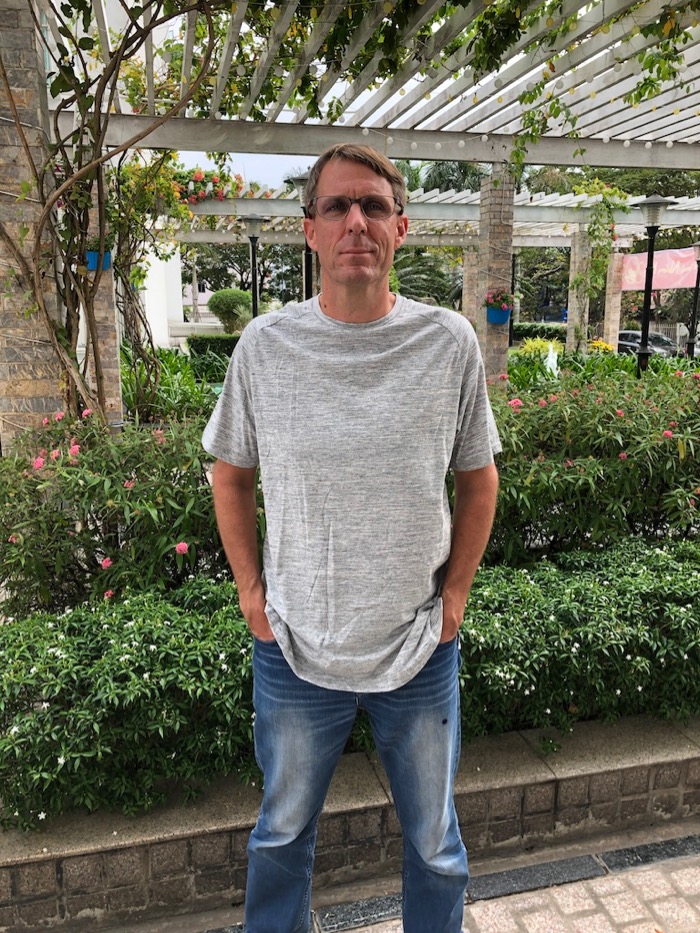 Please give me details about your background and manufacturing objectives.

1. Which styles do you want to manufacture first?
2. Do you have tech packs?
3. Do you have any special factory requirements?
4. Have you produced before? If yes, then in what country?
5. What quantity per style per color do you order?
6. Does your company have a website?
7. Do you want to work with an agent or directly with the factory?
8. Do you plan to visit Vietnam?
Learn More on My Youtube Channel
Consulting
Factory Introductions
Design and Development
A - Z Sublimation Garment Production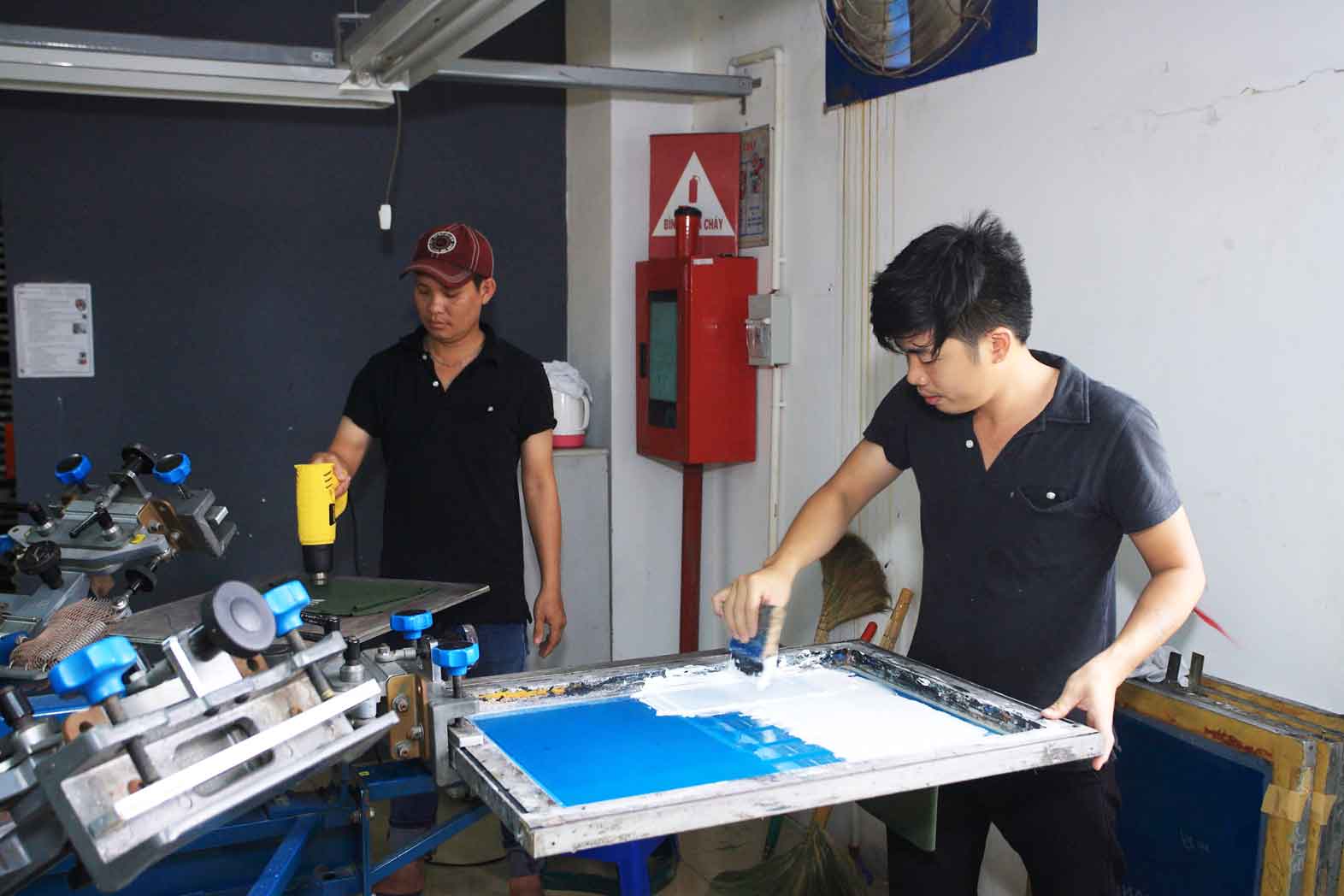 Velvet (Direct Flocking) Screen Printing in Vietnam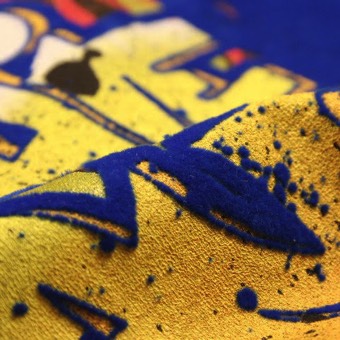 Flocking screen printing is also known as velvet screen printing that creates a fuzzy, soft surface by using flocks. Flocks can be natural fibers or synthetic materials like cotton, polyester or nylon. The length of flock fibers used in most applications is in the range of 0.3mm to 3mm. If you need flock screen printing in Vietnam there are many reliable experienced suppliers.
There are 2 ways of flocking. One is printing flocking by using a velvet foil. It means that your design is cut from a colored foil and then pressed onto the garments by using heat transfer. The second is blowing out millions of flock fibers or synthetic materials onto garment design where it is coated by wet adhesive. This way is known as velvet direct flocking screen printing. The flocking adhesive is plastisol or water based adhesive. First, lay down your garment on a metal plate and print adhesive onto the garment surface. You can print however many layers you want. 3-layers is the best. You should not cure your garment on the last adhesive layer. The next step is to blow out fiber flock from your garment. After that, connect a generator with 50-100kV to the metal plate where garment is placed on. It will attract the fibers toward the garment and flocking happens. Finally, use a dryer to cure your garment and remove the loose fibers by shaking or vacuuming. Remember to prepare a box to contain your loose fibers so you can reuse them next time. This is the technique used for velvet direct flocking screen printing in Vietnam.
Velvet direct flocking screen printing in Vietnam works well with 100% cotton, 100% polyester and spandex fabrics. The production cost is expensive because it requires machinery and technical know how. It can be a few thousand dollars for hand held units and tens or hundreds thousands of dollars for an automatic multicolor systems. T-shirt forums is a place where you can get helpful advice on doing velvet screen printing.
Although its production cost is high, flocking screen printing is still adopted in many different industry such as textile screen printing, decorating and house hold applicant in Vietnam.
Velvet Direct Flocking Screen Printing in Vietnam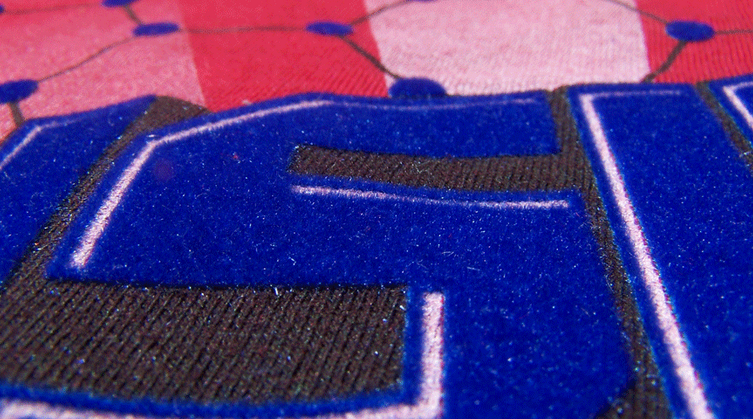 Velvet (Direct Flocking) Screen Printing in Vietnam is highly technical and is very complex. Using electric current up to 80Kv (80,000 Vol) to generate the magnetic field to implant velvet into the fabric. This technology of Velvet (Direct Flocking) Screen Printing in Vietnam is quite complex and requires sophisticated equipment of and processes must be accurate to ensure quality and safety for workers in the manufacturing process.
What is a good Velvet (Direct Flocking) Screen Printing in Vietnam product? It must ensure the velvet yarn to rise upright uniformly, and can withstand at least 10 washing cycles without affecting the image quality of the products. Currently, the demand for Velvet (Direct Flocking) Screen Printing in Vietnam is still popular; however, due to its high cost, the number of orders have declined.
Velvet (Direct Flocking) Screen Printing in Vietnam is suitable for all fashion products - for men, women and children (except infants). The high-fashion brands require velvet to be implanted directly into the fabric to achieve high quality and aesthetic. A few common brands – due to price pressure - adopt the method of using velvet paper instead. This method does not achieve the highly required aesthetic and quality because the velvet might be washed off; however, that is acceptable for the low cost aspect. You can find many velvet screen printing suppliers on Alibaba.
Caviar Bead Screen Printing In Vietnam
Hi, my name is Chris and I do the marketing for a caviar bead screen printing in Vietnam. I built this website to introduce you to them. If you want to work directly with them, I will put you in touch with the decision maker. Un Available is a fashion manufacturer based in Ho Chi Minh City. They are a caviar bead screen printing in Vietnam that also excels at making hoodies, jackets, pants and shirts using both knit and woven fabric. The started as a UK brand called Marshall Artists and now make for other well know premium lifestyle brands.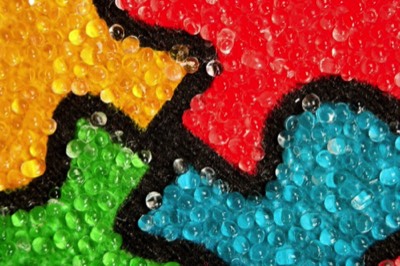 Caviar bead printing can easily be done by many Vietnamese screen printing companies. It is widely used for both adult and children's clothing. From t-shirts with simple artwork to caviar beaded blouson dresses, caviar bead screen printing in Vietnam has a lot to offer your brand.
Vietnam imports beads are made from synthetic plastic resin with various colors and sizes from Taiwan, Korea and China. These beads are pasted onto the image surface of fabric in adjacent rows by a mixture of adhesive and chosen ink. They look like floating colors of caviar on your fabric surface.
If you want to do caviar bead screen printing in Vietnam, then you should know some characteristics of this technology. Firstly, fabrics that can be used with caviar bead printing are 100% cotton, 100% polyester and denim fabrics. Secondly, caviar bead screen printing does not last well. It can react with strong solvents and high concentration cleaning agents like normal wash machine detergents. Thirdly, its heat resistance is not high. Ironing at 140 Celsius or higher will cause the beads to come off. Lastly, production cost depends on custom quality requirement and number of layers. However, the price is usually high because the processing is very complicated.
Despite high production cost, caviar beard screen printing in Vietnam is still used widely because its special effect. We can use transparent beads to animate reflective effects. In addition, it can also create a very interesting tactile surface for fabrics with various colors, shapes and sizes. If you want to know steps and tips to do
caviar bead screen printing
clearly, check out Unionink website.
Caviar Bead Silk Screen Printing in Vietnam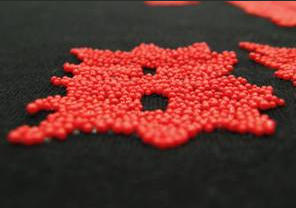 Caviar bead silk screen printing in Vietnam is another kind of printing in Vietnam used for both adult and children's fashion products. Caviar bead used in caviar bead printing in Vietnam is made from synthetic resin particles with a variety of colors and sizes. The beads are located adjacent to each other in colorful 'fish eggs' patterns projecting clearly on the fabric surface in order to get the best look.
Main characteristics of caviar bead printing in Vietnam is that it is not durable, does not last well with strong solvents and other harsh cleaners. Caviar Bead Printing in Vietnam requires drying temperature of 130ºC to 160ºC and heat resistance of less than 140ºC with the care instructions of cannot be ironed directly on the printed image. The cost of caviar bead silk screen printing in Vietnam is high depending on the number of colors and the complexity of the patterns of a printed image.
This is one of the easiest ways to make
caviar bead screen
printing. Please check it out on Youtube.