Sublimation Printing in Vietnam
Meet Paul, the owner of Un-Available sewing factory in Vietnam. He knows sublimation printing in Vietnam. I interviewed him in this video; we talked about starting a factory in Vietnam.

Paul does not do sublimation printing in house but he works with the best dye sublimation printing in Vietnam. I also know all the dye sublimation printers in Vietnam. Contact Paul or contact me for introductions.

Paul's factory makes contemporary fashion both knit and woven styles. Paul knows sublimation printing in Vietnam.

My name is Chris. I have been working in the Vietnam Garment Industry since 2008. My expertise is advising fashion start-ups and sourcing sublimation factories. I built this website to promote Paul and Vietnam. Read more about Paul below.
Best Sublimation Printer in Vietnam
Pol is the founder of Animatex sublimation printing in Vietnam. I moved to Vietnam in 2011 from Barcelona Spain to study under his father who is an expert in fabric dyeing. During 8 years working in Vietnamese sewing factories managing garment and fabric production he saw an opportunity to supply the local market with premium dye sublimation printing for both all over print and piece print. Pol did a lot of sublimation printing jobs for Paul at Un-Available.
Pol invested in one of the best Mimaki digital printers and learned how to maximize the efficiency of every step in his production. He perfected the ICC profiles in his European RIP software to maximize the use of Mimaki's high quality inks. Pol trained his calendaring staff to apply just the right pressure and temperature so that the prints popped out and very little ink was left behind on the paper.
Unfortunately Pol had to move back to Spain.
Contact Pol in Spain
to find out more about his sublimation printing in Vietnam experiences.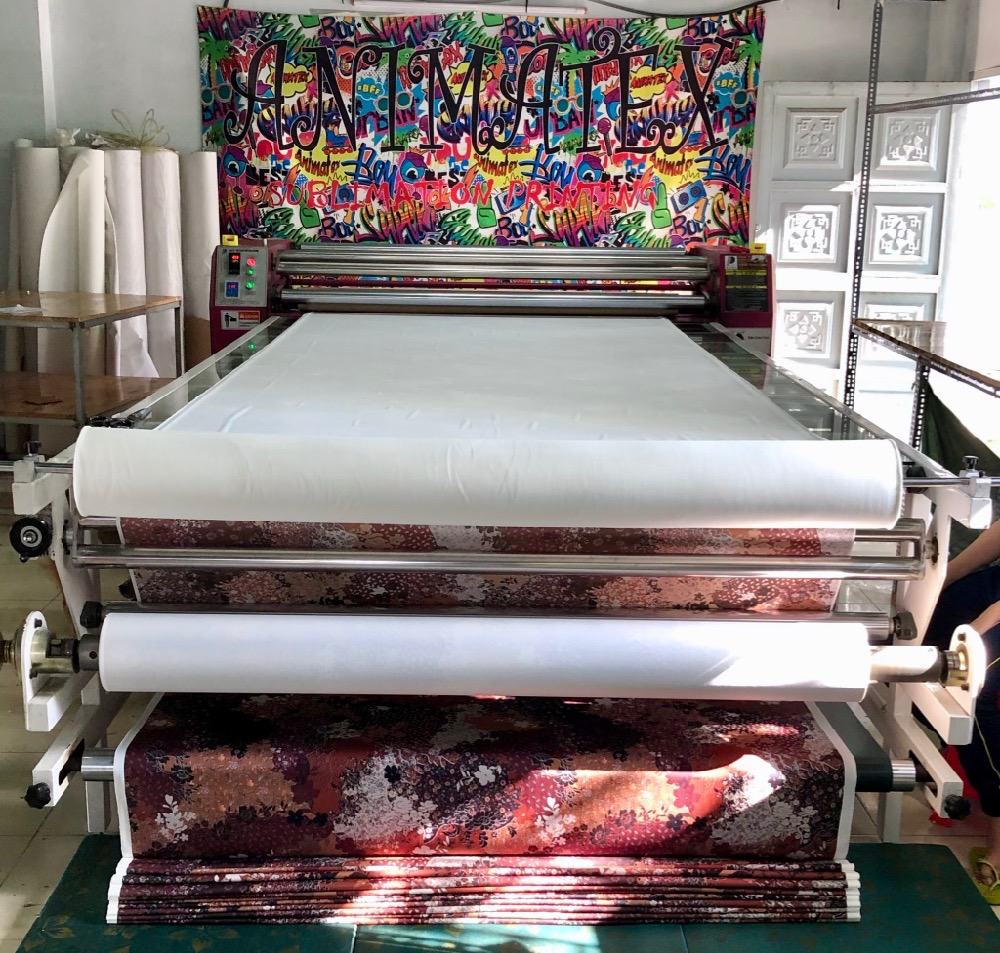 I became interested in Sublimation in Vietnam when I was asked to find a good sublimation factory in 2011. Visitec hired me to scout out large format sublimation factories for their sublimated workwear. I did not find any good sublimation printers in Vietnam whose price and quality was acceptable. Over the last five years I have visited almost every sublimation supplier and have found two I recommend: Komax and Viet Duc. Bottom line is that sublimation in Vietnam on a large scale is just coming of age.

Paul is definitely on the forefront of sublimation printing in Vietnam. Paul used to have his own digital printer in his factory doing large format DTG. Paul sold his machine and now outsources everything.

What type of garment are you interested in? Sublimation for sports garments like bike racing jerseys? Or fashionable ladies wear like the pictures below?

Print, Cut and Sew- We offer the complete package.

If Paul's sewing factory can't serve you with sublimation printing in Vietnam then let me introduce you to my network of dye sublimation printers and sewers. I can introduce you to competent people who can sublimate your garment, cut the fabric and sew it to deliver the complete solution. Quality control starts with yarn selection and ends with loading the container.
What is large format sublimation printing?
Sublimation printing is a printing method for transferring images onto a polyester fabric. Sublimation refers to a process where a substance moves from a solid to a gas state without ever being in a liquid state. The ink is printed onto a transfer paper or fabric and then goes through a heating unit running the inks through a heat-press making the colors "POP". The polyester fibers open up at high temperatures allowing the gas (formerly the ink) to sublimate into them, the fibers actually become the color. The printed fabric can be washed or ironed without color fading.

Large format refers to the width of the fabric. There are many sizes of printers that have widths ranging from 0.8 meter to 4 meters. Many printing companies in Vietnam have the smaller printers but there is only one large format sublimation printer in Vietnam that can offer 1.8 m width.
Are you ready to work with Vietnamese Sewing Factories?
Vietnamese factories need your tech packs to quote price and make samples.
I wrote this book for you to be able to make your tech packs and understand how hard it is. If you have well done tech packs than half the battle is done.

TABLE OF CONTENTS

My Best Advice
Value of a Tech Pack
27 Decision Points
Cover Sheet
Bill of Materials
Technical Sketches
Call Outs
Construction
Colorways
Artwork
Labels
Hang Tags
Packaging
Folding
Sample Request
Measurements
Example Tech Packs
Tech Pack Software
Formatting Tips
Learn More on My Youtube Channel
Website by:

Chris Walker
Fashion Start-up Consultant
Ho Chi Minh City, Vietnam
Author and Dad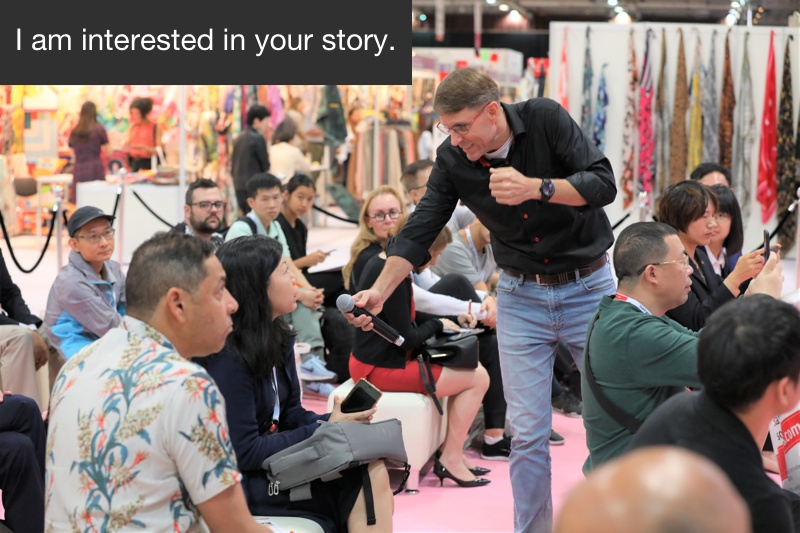 Please give me details about your background and manufacturing objectives.

1. Which styles do you want to manufacture first?
2. Do you have tech packs?
3. Do you have any special factory requirements?
4. Have you produced before? If yes, then in what country?
5. What quantity per style per color do you order?
6. Does your company have a website?
7. Do you want to work with an agent or directly with the factory?
8. Do you plan to visit Vietnam?
Let's connect on Social Media