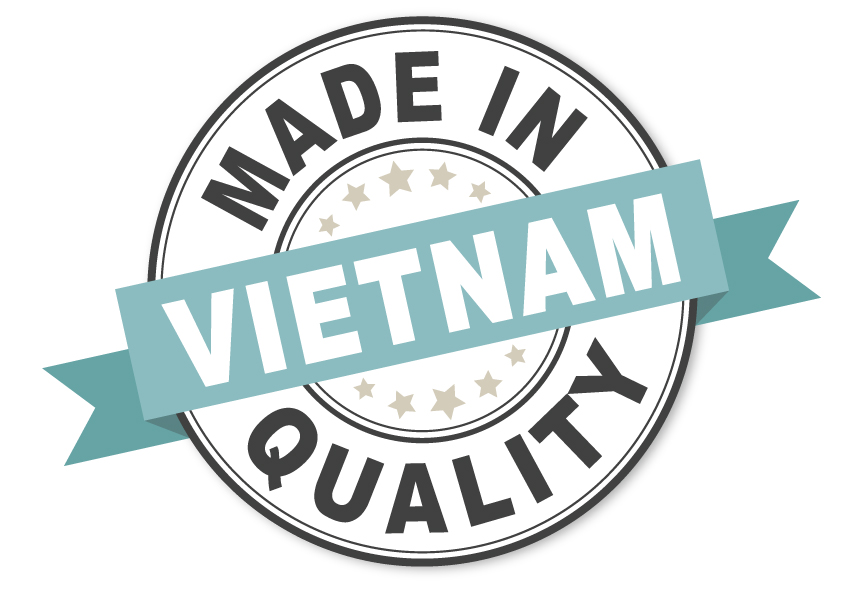 Vintage T Shirt Printer in Vietnam
Meet Paul, the owner of Un-Available sewing factory in Vietnam. His factory is know for being a vintage t shirt printer in Vietnam. I interviewed him in this video and we talk about how he does wash tests to ensure the quality of his printing. His factory makes vintage t shirts for men. I can introduce you to Paul and many other good factories like his. Or you can
contact Paul directly via LinkedIn
. He is an amazing vintage t shirt printer in Vietnam.
My name is Chris. I have been working in the Vietnam Garment Industry since 2008. My expertise is
advising fashion start-ups
and sourcing factories. I built this website to promote Paul as a vintage t shirt printer in Vietnam. Read more about Paul below.
Chris Walker
Ho Chi Minh City, Vietnam
VSource Co., Ltd.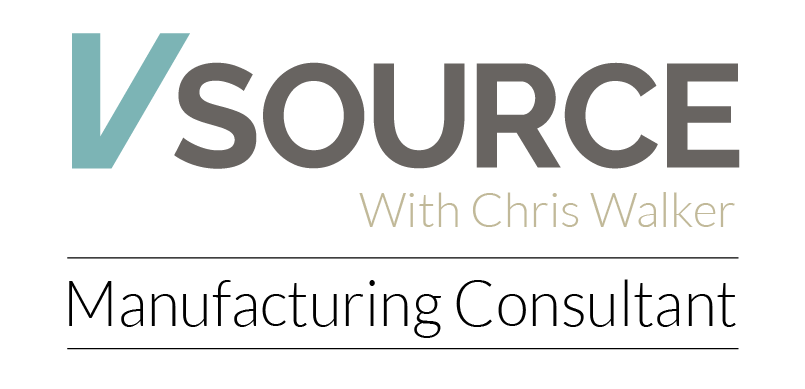 Un Available's boss always has a direct line of communication with the owners of the brands they produce for. Three brands that appreciate that close relationship are Palace, Saturdays and Munster. Un Available treats their customers' designs and production as if it was their own. Un Available knows the importance of intellectual property protection because they have their own brand called Marshall Artists. To facilitate the factory's job as a vintage t shirt printer in Ho Chi Minh City they choose the brands they work for carefully. Un Available delivers excellence as if they have as if they have the same skin in the game as their customers do.

Palace founder Lev Tanju planned for authenticity and needed a factory that would say yes to everything he wanted. When the ex-skater set up Palace in 2009 south of London, one thing was non-negotiable: the logo had to be supersized. He asked, "Can you make the logo as big as it will go on the back of the shirt, as far as the seam will allow?" Un Available said yes. Being a yes factory is just one attribute Un Available possesses as a vintage t shirt printer in Ho Chi Minh City. Lev Tanju went on to ask them, "Can you guarantee that none of my designs will be leaked." Un Available said yes. Can you produce small runs of 250 each design? Un Available said yes. To learn more about Palace check out this great article written by the Guardian. https://www.theguardian.com/fashion/2016/may/03/cult-label-palace-uk-skate-kids-hip-hop-royalty-brand-rihanna-jay-z-teens-dads-leve-tanju
Read -> Learn -> Then contact the factory.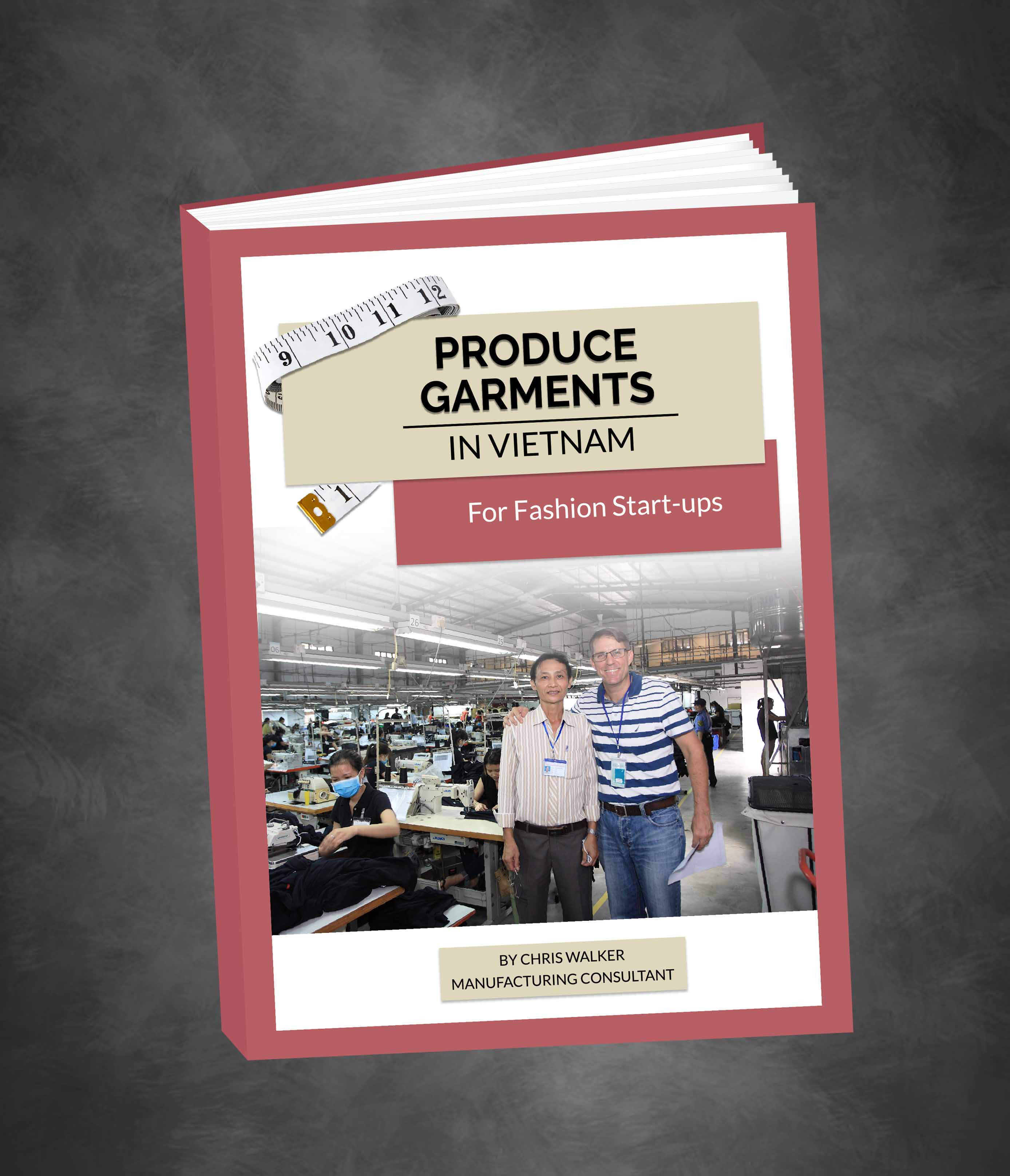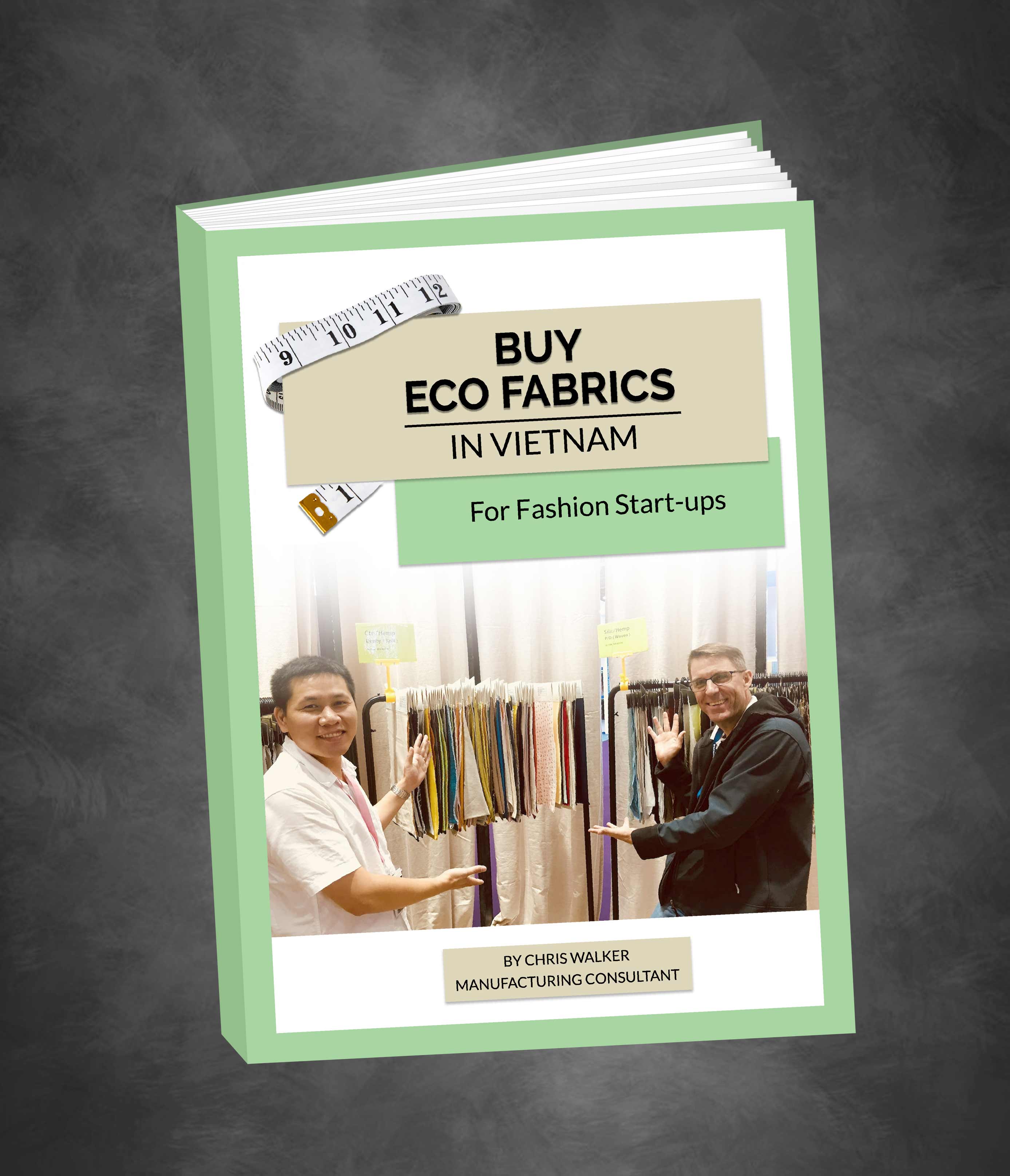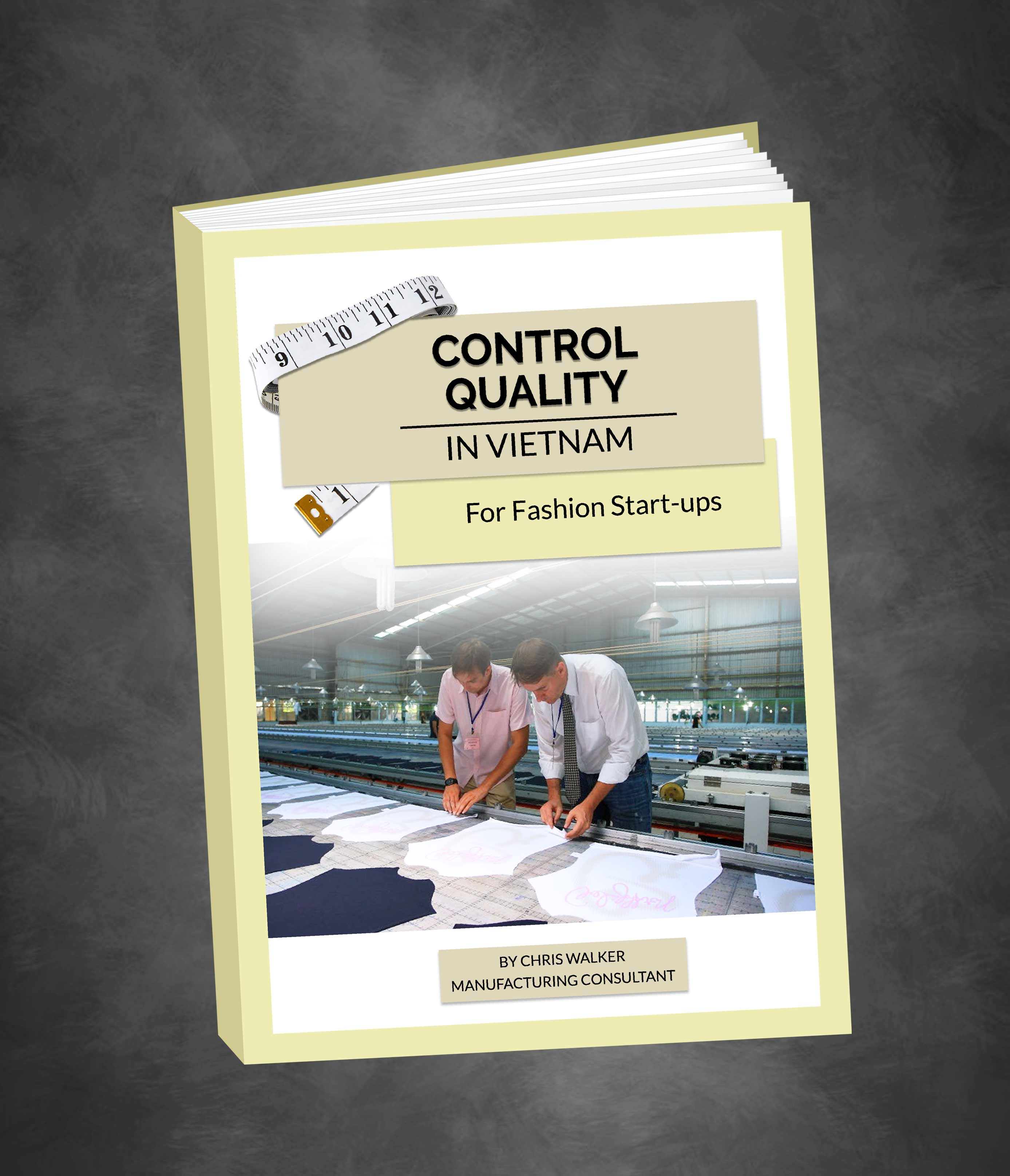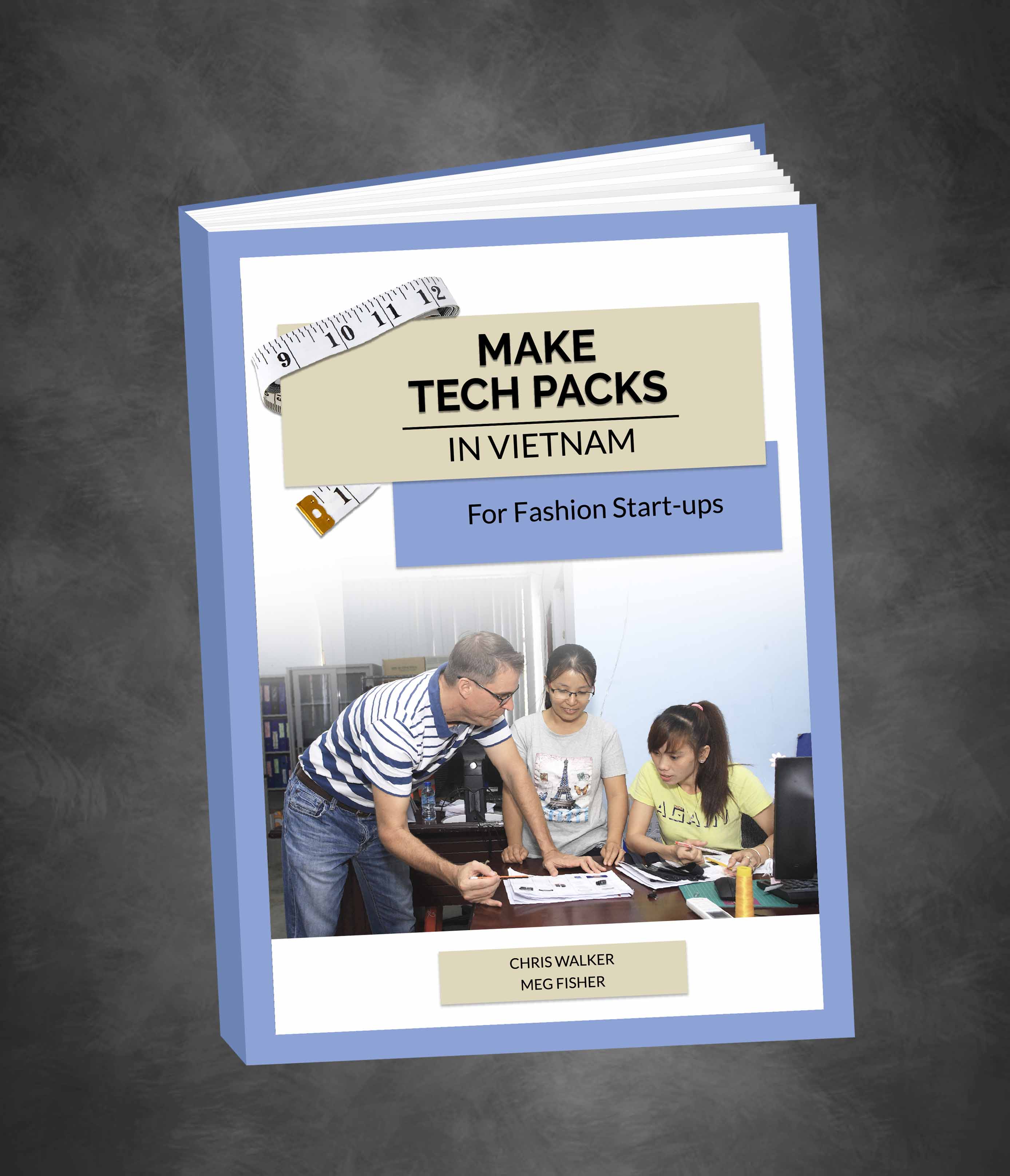 I wrote these books during my first few years
(@ 2008) working in the Vietnam garment industry. I write about basic knowledge and insider tips that I learned - to share with you.
If you are just starting out and need a jump start then I recommend you read my books before contacting factories.
For example, it is critical to know basic things like what is the difference between woven and knit fabric; what is different about viscose, rayon, tencel, modal and hemp; and what is the Acceptable Quality Level system?
Colin Tunstall, Morgan Collett and Josh Rosen all co-founded a brand called Saturdays back in 2009. If you can imagine a surf brand in New York City then you can begin to understand their universe. They run a coffee shop, design a full range of menswear apparel, and also curate a namesake magazine with no advertisements and rare interviews. They heard about Un Available, a vintage t shirt printer in Ho Chi Minh City, and trusted Un Available with their need for attention to detail and aesthetic quality. Un Available brings their brand to life with grace and casual vibes that embodies their brand identity. How could you not want to produce apparel for Saturdays? To learn more about Saturdays check out this interview by Hypebeast. https://hypebeast.com/2013/11/saturdays-surf-nycs-co-founders-talk-about-the-brand. Un Available does and they consider themselves lucky.

Another prized customer is Munster. Rich Brown, the founder, explains Munster the following way. Kids, kids, kids! They're the future, but while they're young and wild, they're exactly that… wild! MunsterKids is a label dedicated to giving your groms the raddest styles out there while keeping up with their endless energy. It's for the little rebels that run rings around you at home and will play all day and night if you let them. MunsterKids was started by a couple of new parents looking for cool, quality clothing for their own little wild man. They have grown organically and filled a gap in the market for surf, skate and street culture inspired apparel for children. Thanks to Un Available's unwavering support and on-time quality production Munster is poised to continue it's growth since the owners can focus on design, marketing and sales. Un Available is a proud vintage t shirt printer in Ho Chi Minh City producing garments for Munster. Learn more about Munster at https://thelens.surfstitch.com/2016/10/10/behind-the-brand-rich-brown-from-munster-kids/

Do you need a reliable vintage t shirt printer in Ho Chi Minh city? Un Available is looking for more stellar brands like Palace, Saturdays and Munster. Contact me and I will introduce you to the owner of Un Available sewing factory in Vietnam. They are particularly good at the screen printing techniques like pearl and reflective prints.
Please give me details about your background and manufacturing objectives.

1. Which styles do you want to manufacture first?
2. Do you have tech packs?
3. Do you have any special factory requirements?
4. Have you produced before? If yes, then in what country?
5. What quantity per style per color do you order?
6. Does your company have a website?
7. Do you want to work with an agent or directly with the factory?
8. Do you plan to visit Vietnam?
Learn More on My Youtube Channel
Consulting
Factory Introductions
Design and Development
A - Z Sublimation Garment Production