Hi, I built this webpage to promote Un-Available sewing factory based in Ho Chi Minh City. I can introduce you to them and many other factories. My name is Chris, I have been working in the Vietnam Garment Industry since 2008. My expertise is advising fashion start-ups and sourcing factories. If you have any questions about Vietnam garment manufacturing then contact me here.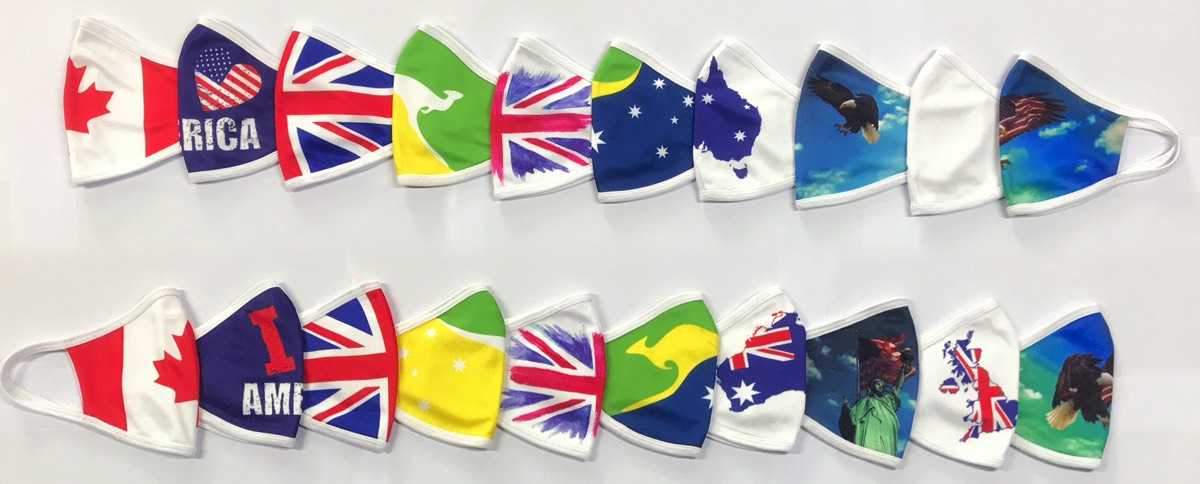 Thai Son S.P sewing factory makes cloth face masks
for personal use using both cotton and polyester. They can make solid color flu face masks or sublimation print reusable face masks with your company logo or artwork. They can make 1, 2 or 3 layers masks that have anti-microbial, anti-bacterial, water-repellent, temperature and moisture management. They offer ear loops from self-fabric, elastic bands or adjusters. With adjusters on elastic ear loops, the masks fit every face size. They can add darts or pleats for more comfort.
Contact them directly at
www.thaisonspgarment.com
.
Are you ready to visit a custom t shirt manufacturer in Saigon? Below are the directions to Un Available sewing factory. The best thing is to hire a taxi and give the taxi driver Un Available's phone number to call: 0938485766. Un Available chose their location to be close to the Tan Son Nhat airport for your convenience. Allow me to introduce you to Paul, the owner, before you show up. Contact Paul today.
Un Available's journey to becoming a custom t shirt printer in Vietnam starts in 1999 when two friends found how to make apparel production in Vietnam work. It was rough getting started due to the cultural differences but overtime they planted their UK roots in Vietnamese soil. Their turning point was creating a local branded store called L'Usine. Fast forward to today and they eight sewing lines making both knit and woven. They sold their L'Usine brand and now focus on serving other customers like Publish and The Peaceful Hooligan. They are a premium custom t shirt printer in Vietnam.

Darren was in Vietnam producing garments for European brands. Paul was in UK building his street wear fashion brand, Marshall Artist. Darren was producing for Paul and recommended they go all in and embrace Vietnam's upward trajectory. The idea was to produce quality garments for small brands offering full service as a custom t shirt printer in Vietnam. Back in 1999, Vietnam was just beginning to blossom yet still operating like a Spaghetti Western. Darren and Paul identified cultivated a skilled work force, set up reliable fabrics supply chains and managed the outsourcing of silk screening. Vietnam was home and they became Un Available due to the incessant demand for their premium custom t shirt printing services.

Marshall Artists' first Vietnam collection came together amazingly fast. They had four printed t shirts and three sweat suits. They ordered 750 of each style and started production within a week. They struggled with some faulty fabric and inks that were peeling off after two washes. They worked together with the local Vietnamese to import replacement fabric and buy higher quality inks for their second production run. The lessons they learned by the third production run in less than six months thanks earned them their reputation as a high quality custom t shirt printer in Ho Chi Minh City.

Fast forward to 2012, Un Available noticed the lack of street cred. in local fashion. They designed their own local brand and opened a store in Vietnam to showcase it. They learned quickly that Vietnamese taste for fashion is very different than western tastes and now only target travelers in the district one of Saigon.

Their history has been exciting and full of lessons learned. They have maintained their business contacts since 1999 and expanded their supply chains. They built a brand and sold it. Their history makes them one of the best custom t shirt printers in Vietnam. They are particularly good at the screen printing techniques listed below like rubber ink and 3D printing.
Need help with rubber ink screen printing in Vietnam?
Hi, my name is Chris and I help start ups build their strategy to produce in Vietnam. I also guide experienced professionals as they build their network of suppliers in Vietnam. Do you need help with rubber ink screen printing in Vietnam? Un Available is one of many custom streetwear apparel factories in Vietnam that offers silk screening services. Hire me to point you in the right direction and get things done in Vietnam. Tap into my 10 years of experience working on the ground in Vietnam custom t-shirt printers in Vietnam.
Let's schedule an appointment to speak by Skype
(chris36walker). Please follow the Calendly links and choose the best time and day for you. I available 6 times a week for free appointments and 10 times per week for paid appointments per week. I use Calendly to schedule appointments because Calendly helps manage time zone differences.
https://calendly.com/vietnaminsider
• Consulting
• Factory introductions
• Factory visits
• Costing (getting a price quote)
• Design and merchandising
• Quality control
• Factory audits/assessment
• Hosting (renting a desk in our office)
• Staff recruiting
• eBooks about overseas manufacturers
Rubber Ink Screen Printing in Vietnam
Rubber ink Screen Printing in Vietnam is known for its "cleanness" because it does not contain any toxins. The printing patterns on garments using Rubber ink feel soft and that makes it the choice of the majority of manufacturers and wearers. With these attributes of comfort and safety, Rubber Ink Screen Printing in Vietnam is often seen on children clothing.

Main characteristics of Rubber Ink Screen Printing in Vietnam are that it is quite durable but does not hold well with strong solvents and detergents. Especially Note for Rubber Ink Screen Printing in Vietnam is that Rubber ink should be soaked in concentrated detergents for more than 8 hours.
3D Silk Screen Printing in Vietnam
3D Silk Screen Printing in Vietnam, with its 3D special effects are especially popular for all types of fabric that the fashion designers can aim for all ages, including men and women. To obtain 3D effects, the printing artists must print multiple layers on top of each other to thicken the pattern per the quality demand of customers' orders.
3D Silk Screening printing in Vietnam is done with automatic machines to gain high precision and good quality control. A few companies do rely on manual printing techniques and they can certainly achieve the desired results but these firms depend heavily on skilled workers and often produce very low yields; this in turn increases the cost of their products. It does introduce product defectives which are inherent in its multi-layer process. Ink used mainly in 3D screen printing in Vietnam is Plastisol. Only few of 3D Screen printing company uses Rubber ink as their use of Rubber ink in 3D screen printing tends to cause printed patterns to warp as the ink dries. That would induce discomfort to people using the product.

The characteristics of 3D Silk Screening in Vietnam is that it is reliable, could be adversely impacted by strong solvents and other harsh cleaners.
Waterproof Fabric (Solvent) Screen Printing in Vietnam
Waterproof Fabric (Solvent) Screen Printing in Vietnam is not easy and there are few suppliers that can do it. If you have such silk screening needs then we will search around for the right supplier for you.

Contact us to get more information about waterproof fabric (solvent) screen printing in Vietnam if you are interested in.
Do you like to read and learn?
Vietnamese factories need your tech packs to quote price and make samples.
I wrote this book for you to be able to make your tech packs and understand how hard it is. If you have well done tech packs than half the battle is done.
TABLE OF CONTENTS

My Best Advice
Value of a Tech Pack
27 Decision Points
Cover Sheet
Bill of Materials
Technical Sketches
Call Outs
Construction
Colorways
Artwork
Labels
Hang Tags
Packaging
Folding
Sample Request
Measurements
Example Tech Packs
Tech Pack Software
Formatting Tips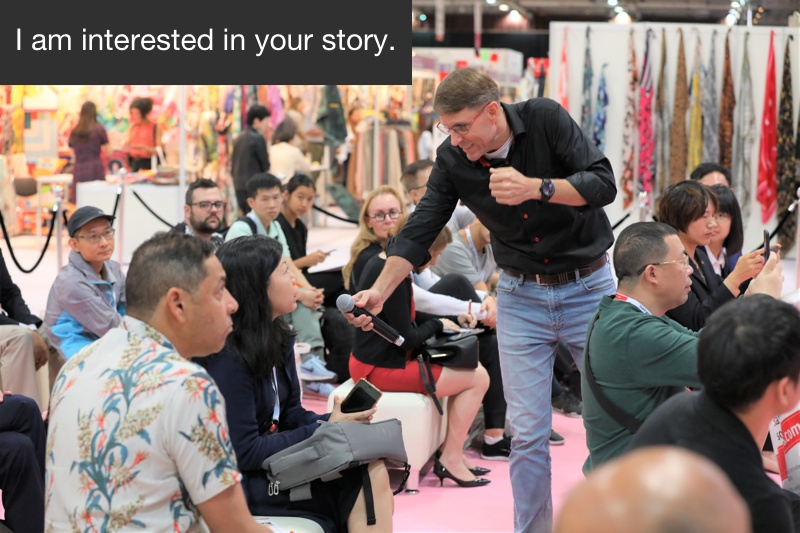 Please give me details about your background and manufacturing objectives.

1. Which styles do you want to manufacture first?
2. Do you have tech packs?
3. Do you have any special factory requirements?
4. Have you produced before? If yes, then in what country?
5. What quantity per style per color do you order?
6. Does your company have a website?
7. Do you want to work with an agent or directly with the factory?
8. Do you plan to visit Vietnam?
Website by:

Chris Walker
Fashion Start-up Consultant
Ho Chi Minh City, Vietnam
Author and Dad
Apparel Production Advice
Sewing Factory Introductions by Email
Garment Factory Visits
Tech Pack and Sample Creation
Fashion Start-up Business Planning
Let's connect on Social Media